Major League Eating (MLE) Wants to be Fed, Or Else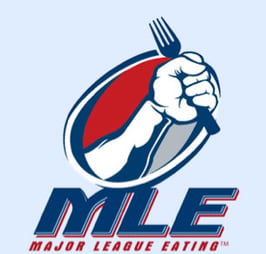 Because we like to sell tickets at TicketIQ, we're always interested when a new league makes a splash in the public consciousness. In the last decade, we've had the WNBA, XFL and a few others. Now it may be the MLE's turn.
1
With the arrest of six-time Nathan Hot Dog Content winner Kobayashi last weekend, the MLE is on the map. It may not quite be time to call Marvin Miller, but the MLE seems to be taking themselves seriously enough to keep one man--a six-time champ--from competing.
1
Apparently, the MLE and their imposing Soviet-Era Propaganda Logo were not enough motivation for Kobayashi to get the check in the mail. After spending a night in the Brooklyn clink, though, it's a good bet he gets his paperwork filed for 2011. Sounds like a prime-time drama and worth a ticket to the main event. Be sure to check back with TicketIQ next summer if you're looking.
1
Official MLE Statement:
"Takeru Kobayashi's actions at the Hot Dog Contest in Coney Island were inappropriate and unfortunate, but it did not diminish Joey Chestnut's victory, or the holiday tradition that dates back generations. Kobayashi was a great champion and we hope that he is able to resolve his current situation and move past this."