The ACC, Not The Big East Championship Is The Highest Priced Tourney Final
Although the Big East has been the far superior conference on the court this year, the ACC leads in average ticket price for a conference championship game. The average ticket price for the ACC Championship game is currently at $271, 13.4% higher than that of the Big East Tournament final on Saturday night at Madison Square Garden.
Rounding out the field for average ticket prices for championship games is the PAC-10 at $200, the Big 12 at $162, SEC at $125, and the Big 10 at $94. All of this is just the beginning of what should be an action packed month ahead with the NCAA Tournament about to swing into full gear.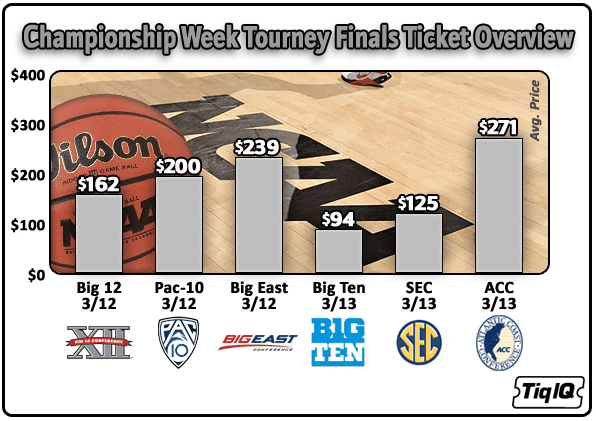 Get all your Conference Championship tickets at TicketIQ!