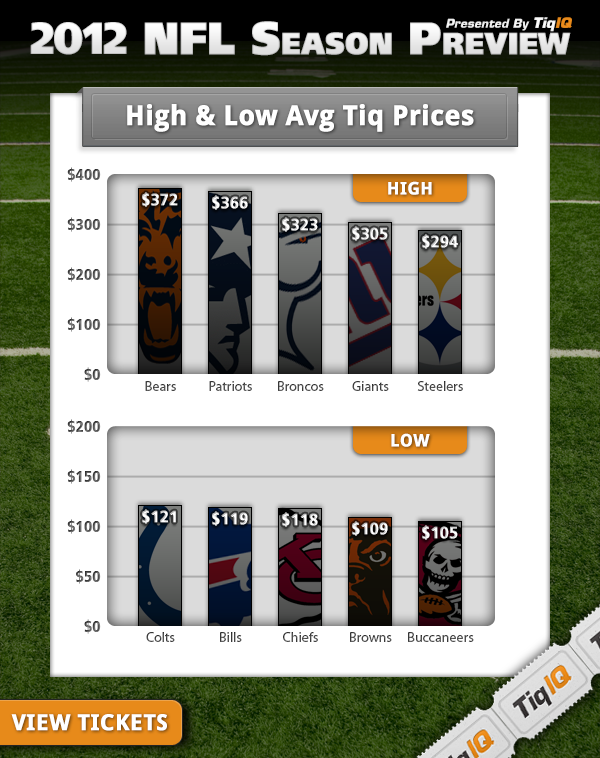 For tickets to any NFL game this year, click here or on the "view tickets" button on the image above.
(We've set the link to the highest priced Chicago Bears, but to see your favorite team's games just select them from the drop down menu in the top left.)
Check back later in the week for this year's weekly top priced games.