A 2012-13 college bowl season that has already seen its fair share of exciting match ups played only looks to get more promising with the arrival of the new year.
Here, TicketIQ.com previews the January bowl games that matter most, the Bowl Championship Series bowls, providing, along the way, our normal expert insight into the ticket prices associated with each contest.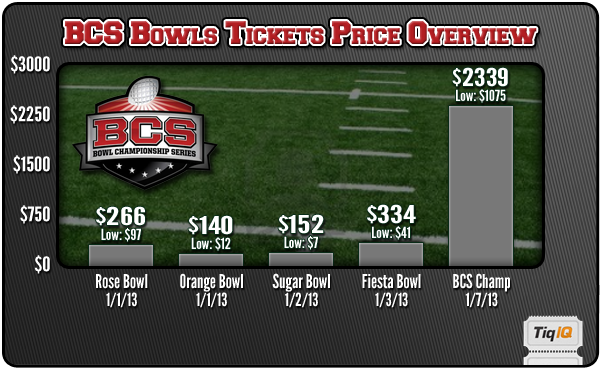 Read the rest of this article on Business Insider.