Wherever Earvin Johnson decides to show up, the impact is felt immediately. Now, after resurrecting the Lakers, growing his business into a $700 million dollar conglomerate, and revitalizing a handful of inner city communities, Johnson is bringing his "magic" to Chavez Ravine.
For nearly every season of this millennium, the Dodgers' team payroll has exceeded that of the average MLB team-- with mixed-to-poor results to show for ownership's investment. However, as former owner Frank McCourt began to hemorrhage his net worth through what is believed to be the most costly divorce in California history, the Dodgers' payroll converged upon the league average during the last few years of McCourt's ownership. In 2012, team payroll dipped below the league average for the first time in over a decade.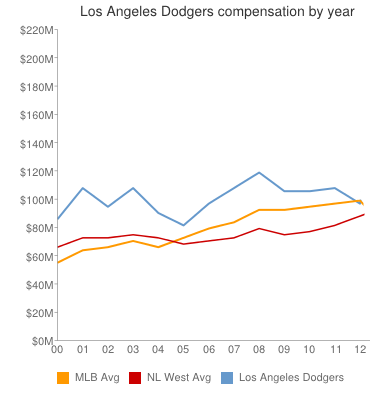 Read the rest of the article at TrueBlueLa.com, and for click here for Dodgers tickets.