Enter the I Heart Live Music Contest & Win $500 in FREE Tickets!
Join TicketIQ Connect, our live event discovery product, for a chance to WIN $500 in FREE Concert Tickets?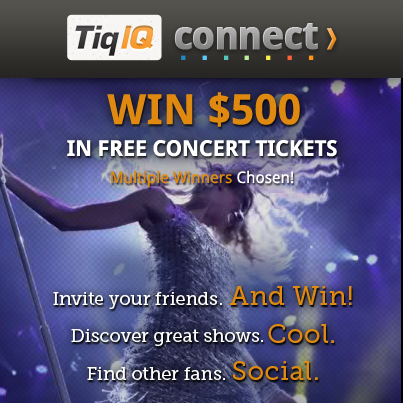 Enter the I Heart Live Music Contest Here: http://tiqiq.us/GZC
Multiple Winners will be chosen!
TicketIQ Connect enables users to access real-time live event recommendations based on their friends interests across sports, music, and other events (e.g. Broadway, comedy, NASCAR®), as well as events in their local area. It also provides a personalized list of events a user is going to or may be attending. A user can sort events to reflect only his/her interests, view a list of relevant events for a specific friend, and message friends about specific shows, performers, and ticket deals.