Our friends over at Best Tickets recently released a fantastic analysis of the last eighty years of the NFL. Using data from 1932-2012, Best Tickets delves into the tendencies of offensive play callers over the past eight decades. Most of the data can be seen via graphs such as the below…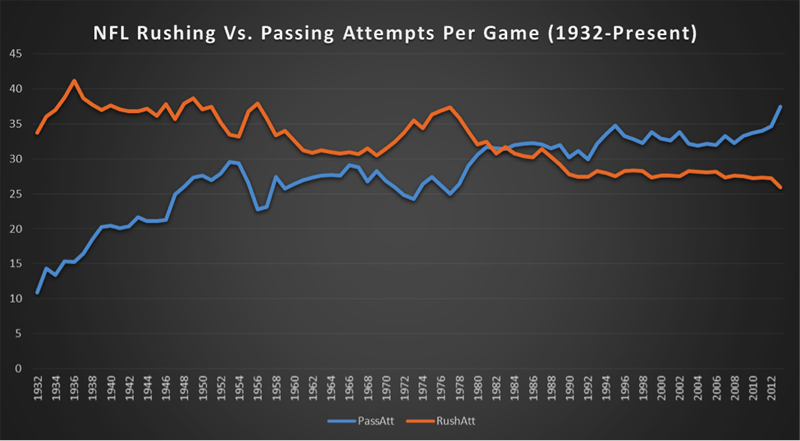 This graph details the number of NFL rushing vs. passing attempts per game since 1932. As you can see, from the early '80's on, the NFL has been primarily a passing league. What's interesting, however, is the trajectory over the past few years. While passing attempts vs. rushing attempts remained comparatively consistent during the '90's and early 2000's, we see a big uptick in passing attempts from 2007 on.
The presentation of the data is flawless and provides the reader with a terrific view into the history of the NFL offense. Passing the ball has become the most productive means of gaining yards and points and, thus, most teams have adopted a pass-first offense. Make sure to read the blog article as you'll gain a lot more information on why teams throw the ball so frequently these days, as well as what that means for the running back position moving forward.