By now, most of America has heard the news that Harriet Tubman will be replacing former President Andrew Jackson as the face of the $20 bill. Although the original decision was to bump founding father Alexander Hamilton from the $10 note, Treasury Secretary Jacob J. Lew faced enough criticism and outrage from Broadway's Hamilton-super fans and historians that the decision to preserve the iconic figure remained.
If there's ever been a question of cultural popularity and the ability to sway political decisions, the preservation of Alexander Hamilton on the $10 bill is perhaps one of the biggest examples, as Mr. Lew and his wife were among thousands who saw the Lin Manuel-Miranda musical over the past year. Hamilton, which was inspired by Ron Chernow's 2004 biography Alexander Hamilton, isn't just the most expensive show on the Broadway resale market. The production is in a league of its own, with prices averaging an unthinkable $1,200--a number that is roughly $900 more than the next most-expensive show on The Great White Way. The production is completely sold out on the primary market until January 2017, forcing fans looking for even just one seat at the 1,319-capacity Richard Rodgers Theatre to rely on the secondary market, where the cheapest ticket for any given afternoon or night starts at a whopping $450. The incredible expense paired with the production's seemingly limitless popularity begs the question: when will tickets to Hamilton drop to an affordable price for the average Broadway fan?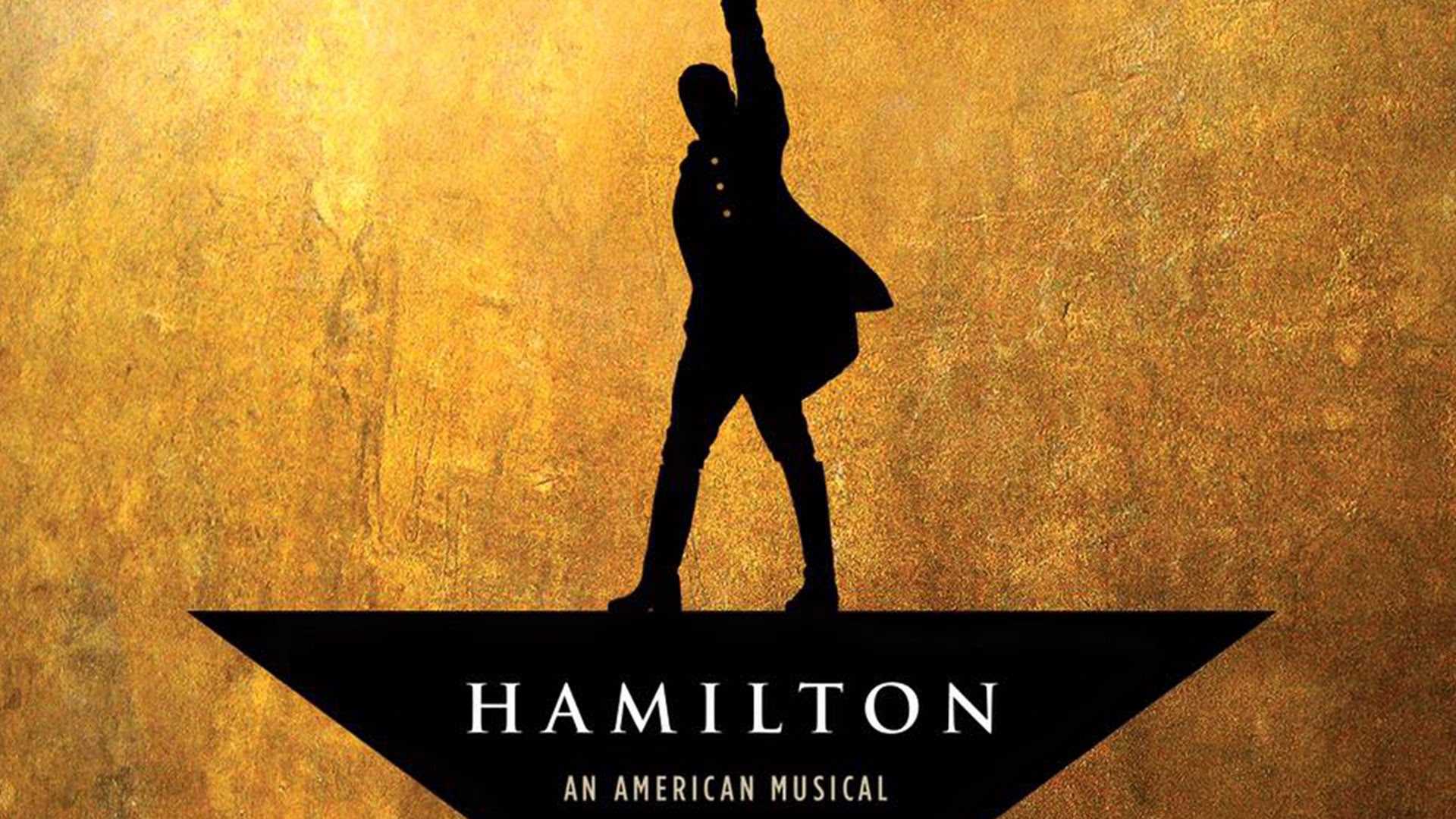 Lin Manuel-Miranda is no stranger to popular achievement, and there is no question that his stardom has further hyped the rise of Hamilton. The the 36-year-old musical mastermind first saw success with his 2009 Broadway production In The Heights, which debuted on Broadway in March 2008. The production was nominated for thirteen Tony Awards and won four, including Best Musical, Best Original Score, Best Choreography, and Best Orchestrations. In The Heights snagged a Grammy Award for Best Musical Show Album, and was nominated for the Pulitzer Prize for Drama in 2009. Although the show paled in comparison to the enormity of Hamilton, it helped to solidify the popularity of Miranda as a face of Broadway. His final performance with In The Heights on February 15, 2009 marked his 13-month run performing in the show. Although the production stayed on Broadway until January 9, 2011, popularity and draw certainly waned following Miranda's departure from the main cast. If Miranda continues his role in Hamilton for the same length of time he had for In The Heights, a solid five months still remain to see the Hamilton star, and under that assumption, tickets are likely to drop once he leaves. It's possible, however, that the legacy of Hamilton will last well beyond the original cast departs.
Lin Manuel-Miranda has not appeared in every Hamilton production since it launched. From September 6 until March 27, Sunday shows were put into the rotation, and the shows featured Miranda's understudy Javier Muñoz. In Miranda's absence, tickets to the Sunday acts were slightly less expensive in average price, but not by much -- and not consistently. In September, Sunday shows tended to be roughly $50-100 cheaper than most of the pricey Saturday shows, but in October, the ticket averages varied. On Sunday, October 11, tickets for Hamilton's evening show averaged $1,105, while tickets for the evening Saturday show the day prior averaged $1,049. Many feel that Miranda's larger-than-life presence within the Hamilton brand has helped to carry the show's popularity and continued expense. However, based on prices for the previous shows without him, the ticket prices are not expected to take a huge dive in price once he departs.
The growth of Hamilton and its rise to the top has moved at rapid-speed since it debuted on Broadway last August. From the momentum it gained during its off-Broadway run at The Public Theater, resale tickets were averaging an impressive $200 even prior to its Broadway debut. In its first month, Hamilton tickets spiked to average of $409, with some of the cheapest tickets ranging from $130-190. The month of September brought averages to $481, and by October, resale ticket bumped to an average of $682, marking a 47.7% jump. On October 9, Hamilton tickets on the secondary market hit their first $1,000 ticket average.
The huge bump in ticket prices during the fall months can be largely attributed to Hamilton's cast album, which dropped in September at the No. 12 spot on the Billboard charts. The show had the highest debut of cast recording since 1963, and in November, became first musical to reach No. 1 on Billboard's rap chart. Averages for the show continued to increase due to its popularity, with November ticket averages clocking in at $768, and in December at $818. Two high-profile segments in November also contributed greatly to the show's rise in average ticket price. Hamilton was highlighted in a special on 60 Minutes, and Miranda appeared in a hugely popular segment on The Tonight Show with Jimmy Fallon. The constant discussion and media attention drove celebrities like Beyonce, Kanye West, Eminem, Oprah, and even President Barack Obama to see the production. In February, Hamilton scored a major achievement when the cast recording won the Grammy for Best Musical Theater Album. The cast also performed "Alexander Hamilton," the opening number from the show, live from New York City. The exposure introduced millions of viewers to the production who may have otherwise never tried to get tickets. Within weeks, ticket averages jumped to new heights, as not a single show has averaged under the $1,000 since March 3.
Hamilton isn't the first Broadway show to gain mainstream recognition and obsessive devotion from fans around the globe. Recently launched productions like Kinky Boots and Book of Mormon have seen huge demand on the ticket market, with sky-high prices that dropped gradually over time. In its first year, tickets to see Kinky Boots averaged $458 on the secondary market, and by its second year, ticket averages had dropped to $345. In its third year, averages dipped to $265, marking a 42% decrease. Book of Mormon launched on Broadway in March of 2011, and tickets in its first year averaged an impressive $469. By its second year, resale tickets averaged $380, and by March of 2014, tickets had dropped to $347.
An important element to understanding Hamilton's massive ticket prices come with the show's ability to fill each show to max capacity. On average, the secondary market has 500 tickets available for each sold-out show. In Hamilton's 41 week run, not a single performance has been under 100% capacity. More impressively, most shows have maxed out at 101.8% capacity, meaning that even the standing room portion of each performance has been entirely sold out. If shows are selling at full capacity, each performance (averaging $1,000 in resale ticket average) is generating an estimate of $5,000 per show. On Broadway, that kind of profit is unheard of. While 3-4 shows may sell out each night, close to 90% of shows are not selling out. Last week, Hamilton was the lone show on Broadway to fill the show to 100% capacity. The second closest production to 100% was Aladdin, which filled 98.4% of the seats at the New Amsterdam Theatre. Out of the top 20-grossing Broadway productions, 10 shows fell under the 70%-capacity mark, and eight productions sold over 80% of their tickets.
With just under a year of production time under its belt, Broadway's biggest musical has become an anomaly for not just The Great White Way, but the world at large. It may take years for tickets to see Hamilton drop to a reasonable price on the secondary market, and larger accolades for the production, as well as Miranda, are likely to continue. One thing is certain for Hamilton: history's financial guru is clearly making financial history again.