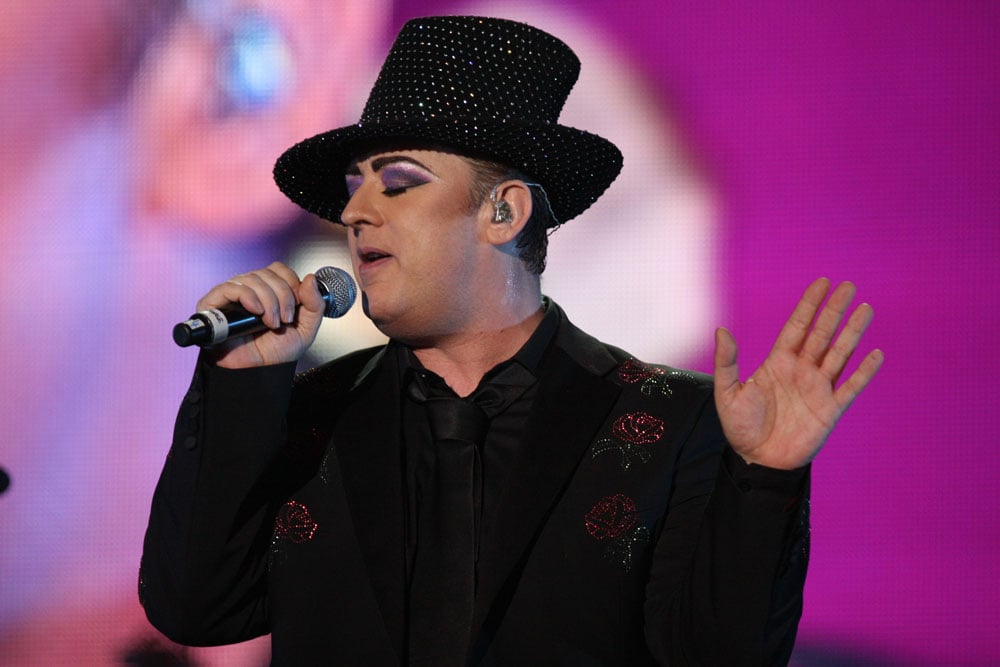 Last week, 80s pop rock group Culture Club embarked on their first major U.S. tour in twelve years. The trek, which launched on July 5 in Orlando, will stretch out until September 11 where it will wrap up in Maryland. The tour will make a stop at the 2,600-capacity Wellmont Theater in Montclair, New Jersey on July 12, and tickets are currently on sale.
Culture Club, which features Roy Hay on guitar and keyboards, Mikey Craig on bass, Jon Moss on drums, and Boy George singing lead, is posting pricey resale tickets this summer. As it stands, tickets on the secondary market are averaging $164 for all U.S. dates. The band's priciest stop on the tour is scheduled to be their August 17 stop at the Arlington Theatre in Santa Barbara, California, where tickets are averaging $309, with the cheapest priced at $205. The most affordable date to see Culture Club is their July 19 stop at Chastain Park Amphitheatre in Atlanta, where tickets are averaging just $75, with the cheapest ticket priced at $46.
Culture Club are best known for their hits "Do You Really Want To Hurt Me" and "Karma Chameleon." The band's biggest album, Colour by Numbers, went quadruple platinum in the U.S.
[embedit cf="HTML1"]