Taking a Look at Blink 182's Average Setlist For 2016 Summer Tour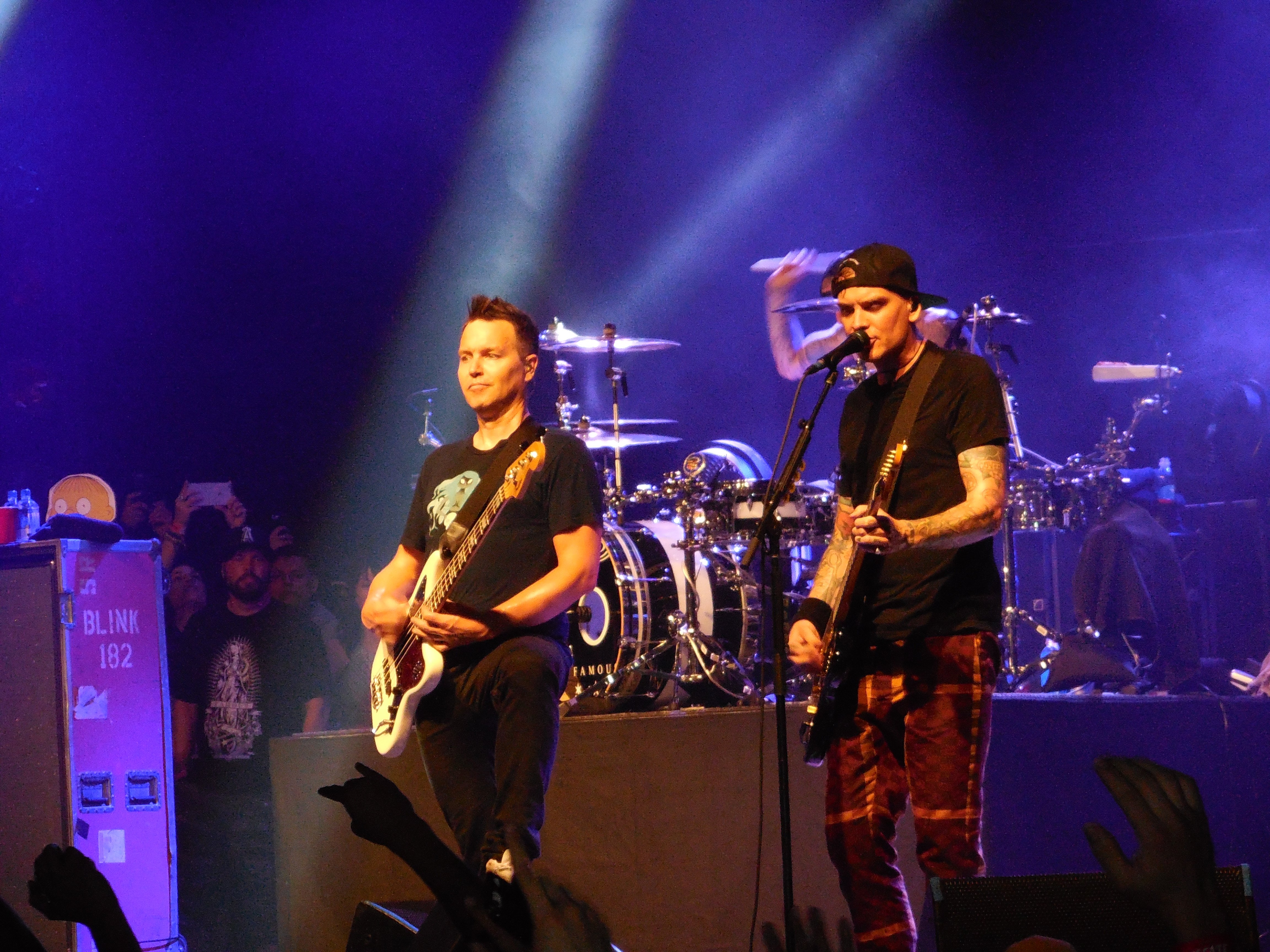 It's been a busy summer for pop punk kings Blink 182, who hit the road for a major tour in late July. The band's tour, which features Blink legends Mark Hoppus, Travis Barker and newcomer Matt Skiba (Alkaline Trio), will extend out until October 1 where it wraps in Los Angeles at the Forum. The tour has featured a Blink 182 setlist for both new and old fans, and the band's chosen opening acts have helped to connect the newer fans as well.
Blink has enlisted opening acts A Day to Remember, The All-American Rejects, and All Time Low for select dates. Tickets for Blink 182 have been some of the top priced tickets this summer, with resale averages clocking in at $142 for the remainder of the stretch. So far, the band's priciest stop is scheduled to be their September 9 show at The Hollywood Casino in Tinley Park, where tickets are averaging a pricey $360, with a get-in price of $68.
Despite some tumultuous years as a group (including the departure of original member Tom DeLonge in early 2015), Blink 182 has remained a staple in the punk music scene, known for huge radio hits and fan adoration. The band's summer tour has been a perfect showcase of some of their new and old hits, including radio classics like
"All The Small Things," "I Miss You," and "What's My Age Again."
Below is an average setlist for Blink 182's summer tour, with information provided by setlist.fm:
Blink 182 Summer Average Setlist:
Feeling This
What's My Age Again?
Family Reunion
The Rock Show
Cynical
First Date
Down
I Miss You
Bored to Death
Built This Pool
Dumpweed
Stay Together for the Kids
Man Overboard
Reckless Abandon
Violence
Not Now
Dysentery Gary
Happy Holidays, You Bastard
Carousel
Los Angeles
Encore:
All the Small Things
Brohemian Rhapsody
Dammit