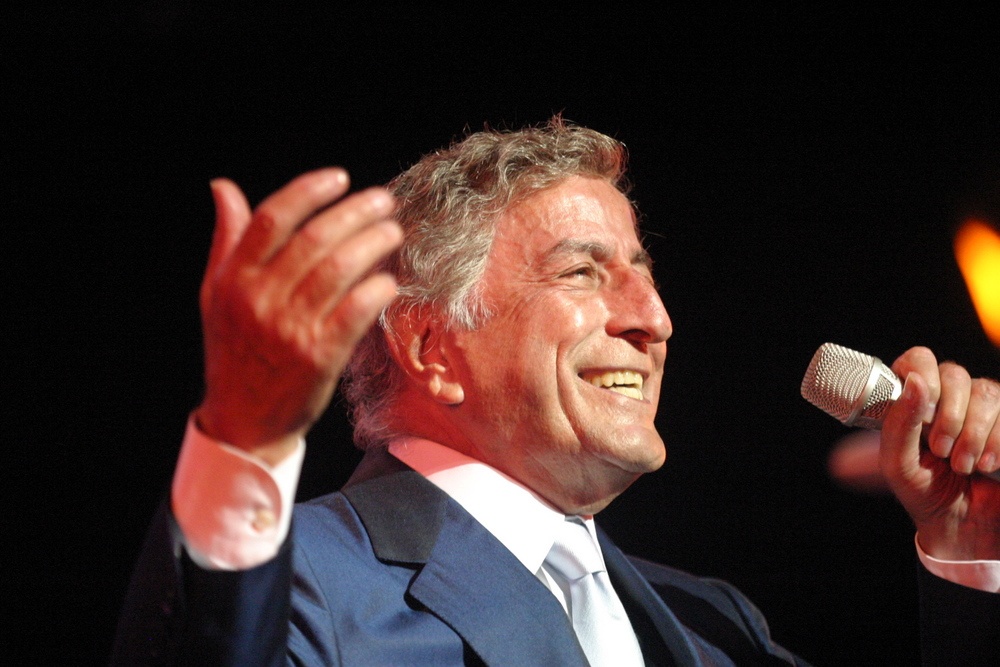 90th birthday parties don't get much bigger than this.
On September 15 at Radio City Music Hall, the legendary Tony Bennett will be honored at "Tony Bennett Celebrates 90: The Best Is Yet to Come," a massive concert extravaganza featuring Aretha Franklin, Billy Joel, Elton John, Lady Gaga, Andrea Bocelli, Michael Bublé, Diana Krall and many others. Actors scheduled to take part include Alec Baldwin, John Travolta and Kevin Spacey. Understandably, tickets for the event are not cheap.
On the primary market, the few remaining tickets are in the orchestra section, and range from $755-$855. On the secondary market, tickets for Tony Bennett Celebrates 90: The Best Is Yet to Come are averaging $752, with the cheapest ticket going for $255.
For Bennett fans unable to get tickets to his birthday bash, other dates are scheduled for the 90-year throughout the year, including stops in San Jose, California, Wabash, Indiana, and Nashville, Tennessee. Additionally, NBC will broadcast the birthday bash on December 20 with a two-hour holiday special airing at 9 p.m.
Over the eight decades of his career, Tony Bennett has released a whopping 57 studio albums and dozens of live or compilation records. In 2014 he became the oldest artist to top the Billboard 200 with Cheek to Cheek, a duets album with Lady Gaga.
[embedit cf="HTML1"]