At 1-8 heading into Week 11, the New York Giants have certainly struggled in 2017. Let's see how the ticket market has responded to the poor play this season:
Prior to the season kickoff, the Giants average secondary market ticket price was $364, good for 6th in the NFL.
About mid-way through the season, prices were still relatively even, clocking in at $341 at our Week 8 reading (7th in the NFL).
However, with little chance at a redeeming season the average price heading into Week 11 is $244. That's a 33% discount from the beginning of the season and 26% below last year's average price of $330.
It'll actually be possible to get tickets for under $50, as the season finale vs Washington on New Year's Eve starts at just $40.
Tickets vs the Eagles on Dec 17th start at $100, which is about $65 less than the cheapest ticket for any Eagles remaining home game, leading us to believe they'll be a higher concentration of Eagles fans at MetLife than years past.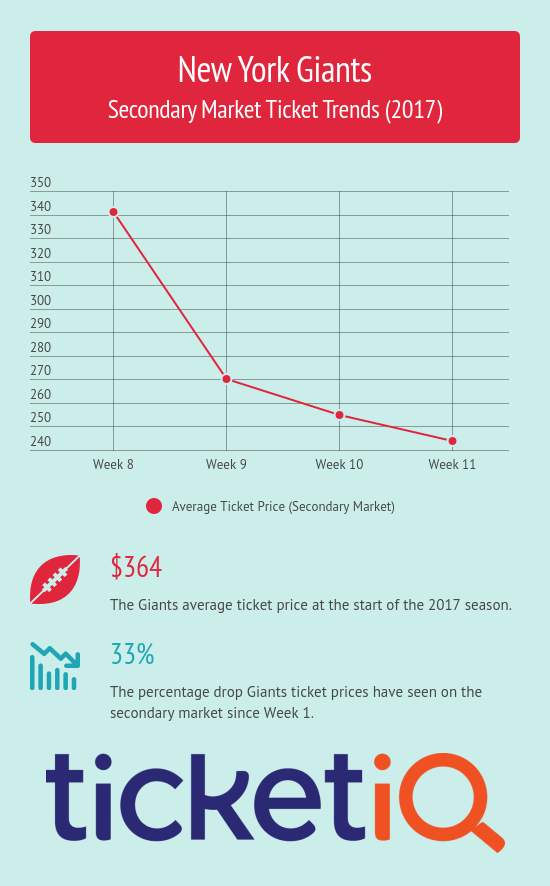 Tickets for all remaining Giants home games can be purchased below:
[embedit cf="HTML1"]