With School almost out for the summer on 2019, we're inspired to take a deep dive into the Cubs promotional game schedule for the rest of the season to make sure that you not only get the best deals anywhere on Cubs Tickets, but that you also come home with some swag. As always, Bobbleheads are at the center of the calendar and below lays out the 2019 class of bobbleheads available for fans at Wrigley field.
After a rough first month of the 2019 season, the Cubs seem to be back on track, with a record above .500 and a top 10 ranking in ESPNs power ranking, just 2 games behind first place Cardinals. Whether they're in the hunt come October will have as much to do with their bobblehead stars staying healthy as anything. In the meantime, there Bobbleheads to be collected.
The Cubs giveaways calendar of this season are conspicuously lacking in any #GOT or #StarWars licensed promos, as many other clubs are doing on nights like May the 4th. For the Cubs prices, Anthony Rizzo's 'Out On the Water' theme (from $69) tops John Lester's 'On the Farm' themed ( from $58). Not surprisingly, the Pedro Stop Karaoke theme is cheapest bobblehead game (from $28).
Tap or Click the below App Icons to Download the TicketIQ App for $20 off your first 🎟️ 📲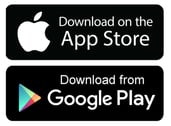 See latest secondary-market ticket prices and Low Price Guarantees for every Cubs Game in 2019 on TicketIQ

TicketIQ is a ticket market place with access to Low Price Guarantees on all MLB tickets. If you find the same ticket for less, we'll give you 200% of the difference in ticket credit. TicketIQ is also the leading source of ticket market data used by major news outlets, like CNBC, Business Insider, Fox and others. Enjoy the TicketIQ blog for most in-depth coverage of the Cubs ticket market and useTicketIQ.com to save 15% compared to other major tickets sellers.