The Minnesota Twins promotional game schedule for the rest of the season has some fantastic items for true Twins fans, so you should get your Twins tickets as soon as possible. The highlights of the promotional schedule are four unique Joe Mauer bobbleheads and a No. 7 baseball cap, which will commemorate the former catcher's 15-year career with the team.
Minnesota started the season well and has only gotten stronger. The team's record stands at double-digit games above .500 and at the top of the American League Central division. In addition, the Twins have played very well at home, and they will hope to continue their recent three-game winning streak against the Tigers, whom the Twins host for the next four games.
Not only do the Twins have Mauer bobbleheads, but they will also celebrate Joe Nathan and Jerry Bell for their induction into the Twins Hall of Fame. On August 3, the first 10,000 fans will receive Nathan bobbleheads. Then on August 4, the first 5,000 fans will receive Nathan and Bell Twins Hall of Fame pins. Also, do not forget that purple Prince Twins jerseys will be given to the first 10,000 fans on June 14.
Tap or Click the below App Icons to Download the TicketIQ App for $20 off your first 🎟️ 📲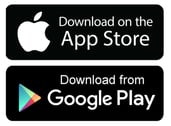 See latest secondary-market ticket prices and Low Price Guarantees for every Twins Game in 2019 on TicketIQ
TicketIQ is a ticket market place with access to Low Price Guarantees on all MLB tickets. If you find the same ticket for less, we'll give you 200% of the difference in ticket credit. TicketIQ is also the leading source of ticket market data used by major news outlets, like CNBC, Business Insider, Fox and others. Enjoy the TicketIQ blog for most in-depth coverage of the Twins ticket market and use TicketIQ.com to save 15% compared to other major tickets sellers.