Rather than write yet another Harry Potter novel, J.K. Rowling decided to share the continuation of Harry Potter's story on stage. "Harry Potter and the Cursed Child" premiered in London in July 2016, and on Broadway, at the Lyric Theater, on April 22, 2018.
As the show heads into its second summer on Broadway, tickets are still available through primary market ticket vendor Ticketmaster beginning at $99.50 for shows in May. That get-in price drops to as low as $69 for weekday performances in June and July. Secondary market ticket get-in prices are a better deal, on secondary ticket marketplace TicketIQ.com, and begin at $70. The average asking price for Harry Potter tickets is $433.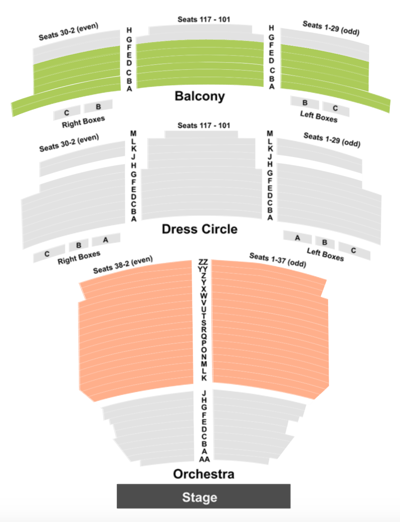 For weekend shows, primary market ticket prices start at $149 in the left and right Orchestra sections, and $179 for the front of the Orchestra. The average on the secondary market is comparable, according to TicketIQ, with Orchestra right seats starting at $164 for weekend shows. The secondary market get-in price is cheaper than on the primary market -- as low as $55 for Balcony Right and $66 for Balcony Left, as compared to $99.50 on the primary market.
If you're looking to see Harry Potter next weekend at the 1,932-seat theater, it's worth checking around. For shows on Saturday, May 11, a spot check shows the balcony section sold out on the primary market, and less than 10 seats available in the Dress Circle, and less than 25 in the Orchestra, many of them single seats. But tickets in the Balcony and Orchestra section are available on the secondary market.
The play is in two parts, and ticket prices are for Part One or Part Two. On Ticketmaster, consumers can buy a package that includes both shows on a weekday in May beginning at $199. The price for weekend primary market tickets is higher. In total, both parts of the play last five hours.
The story begins where the final novel left off and moves forward in time nearly two decades, with Harry as a husband and father of three school-aged children. Harry works for the Ministry of Magic and struggles to keep the past in its place. The play revisits the past throughout, mixing iconic moments from the novels with the present-day scenario.
According to Entertainment Weekly, the London opener broke pre-sale records.
In March, the Broadway version announced a cast changeover, with the original London and New York cast retiring from the show. That cast won six Tonys, including Best Play, after its New York debut in 2018.