"Oklahoma!" made its Broadway debut in 1943 and more than 75 years later, is back for a fourth revival in New York. The show opened April 7 at the Circle in the Square Theater. Its last Broadway run was in 2002 and the nearly year-long run netted seven Tony nominations.
The latest version started its run at Brooklyn's St. Ann's Warehouse last year in honor of the show's 75th anniversary before transferring to Broadway. It's been nominated along with "Kiss Me Kate" for a Best Musical Revival Tony Award. It's been nominated for six other Tony Awards, as well.
Primary market tickets are available through partner TeleCharge, beginning at $69.50. On the TeleCharge website, tickets are listed for between $69.50-$179.50, depending on seat location and date of the performance. On secondary ticket marketplace TicketIQ.com, the average asking price for Oklahoma! tickets is $333 and the get-in price is currently $60.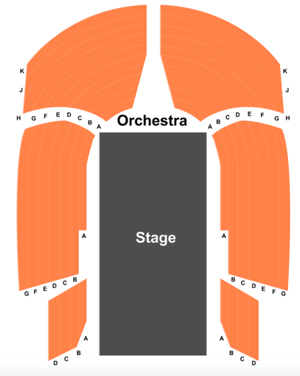 For weekend shows, there are some cases in which consumers will find a better deal on the secondary market. If you want to treat your Mom to a Broadway classic, there are still tickets available to the 3 p.m. Mother's Day show, including a healthy selection in the Orchestra. A quick check for next Sunday shows primary market tickets in Orchestra, Row K for $99.50, while a seat in the same row on the secondary market is trending at $72. There are less than 15 seats available for the May 12 show, and shopping around shows it's important shop around.
"Oklahoma!" was the first musical written by the legendary team of Richard Rodgers and Oscar Hammerstein II. It's based on the 1931 play "Green Grow the Lilacs" and tells the story of a farm girl's courtship by competing suitors, one a cowboy and one a sinister farmhand.
The 2019 revival features cornbread and chili for the audience at intermission, and is set in a community hall atmosphere.
In April, the New York Times called the revival the "coolest new show on Broadway," and says director Daniel Fish "strips 'Oklahoma!' down to its skivvies, discarding the picturesque costumes and swirling orchestrations, revealing a very human body that belongs to our conflicted present."
The show opens with Tony nominated Damon Daunno singing an unaccompanied solo that grabs the audience immediately.