Set for Sunday, February 16 at Daytona International Speedway, the Daytona 500 is considered the most important NASCAR race of the year.
Where to Buy Daytona 500 Tickets
Primary market tickets are available on the Daytona 500 website via MPV, and start at $155. According to the Daytona 500 site, tickets have been sold out for the previous three years, making this the first year since 2016 they are available on the primary market.
On the secondary market, TicketIQ has seats on every level of the grandstand for the Daytona 500, and it offers fans a Low Price Guarantee on sold out Daytona 500 tickets, in addition to all NASCAR series tickets. That means that if you find a secondary market ticket for less on a site like StubHub or Vivid, we'll give you 200% of the difference in ticket credit. Below is a screenshot of secondary market inventory and get-in price by zone.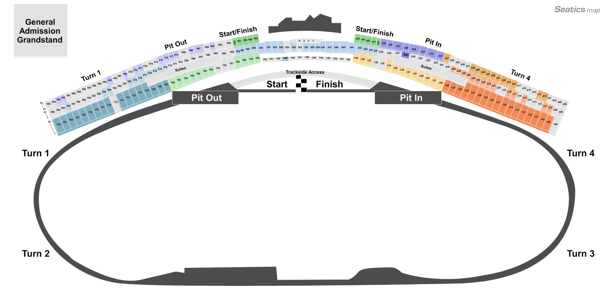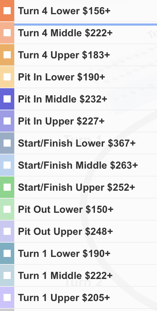 How Much Are Daytona 500 Tickets
According to TicketIQ, the average asking price on the secondary market is $415.
On the primary market, the cheapest tickets cost $155 in Section 172 at Turn 1 on the bottom row of the grandstand. The priciest seats are listed for $395 in Section 458 in the top row of the grandstand, right next to the Rolex 24 Lounge and Suites in the Start/Finish area. Premium seating at Daytona International Speedway can be purchased as a season package, with the exception of the Midway Suites, which are available on a race-by-race basis.
Fans can also purchase a package that includes two nights at the Hilton Orlando/Altamonte Springs plus a race ticket starting at $485 through Primesport. Seats are in Lower 4 at Turn 1 or Turn 4, and the package also includes transportation to and from the Daytona 500.
On the secondary market, TicketIQ has seats starting at $164 in Lower 184, Row 17 at Turn 1. The priciest tickets listed are $874 in Middle 351, Row 13 in the Start/Finish area. TicketIQ also lists seats in the Pit Road Patios, ranging in price from $807-$890. These seats are located just above pit road in the infield, putting fans right in the heart of the race. Televisions and food-and-beverage service are available.
Digital Ticketing for the Daytona 500
Daytona International Speedway offers an app that allows fans to access in-venue navigation, mark a parking spot and view daily schedules and alerts. The app also allows fans to purchase tickets and use the mobile entry option.
---
TicketIQ is committed to Transparent Ticketing and offers Low Price Guarantees on sold out tickets + unsold face value ticket through Ticketmaster, Eventbrite and other partners.