Based on the 1998 film, "Beetlejuice" tells the story of a recently dead couple who attempt to haunt the new couple in their former home. The show debuted at Washington's National Theater in October 2018 before transferring to Broadway. It opened on April 25 at the Winter Garden Theater.
Theater-goers can get primary market tickets through partner Telecharge, beginning at $59. According to the TeleCharge website, tickets range in price from $59-$179 depending on date and seat location. On the secondary market, the average asking price for Beetlejuice the musical tickets is $255 and the get-in price is $81.
Though primary market tickets appear to be the better deal, it's best to shop around and compare seats. For weekend shows, according to TicketIQ, there may be better deals on the secondary market. In the Orchestra, Far Side and Side row seats are actually cheaper on the secondary market.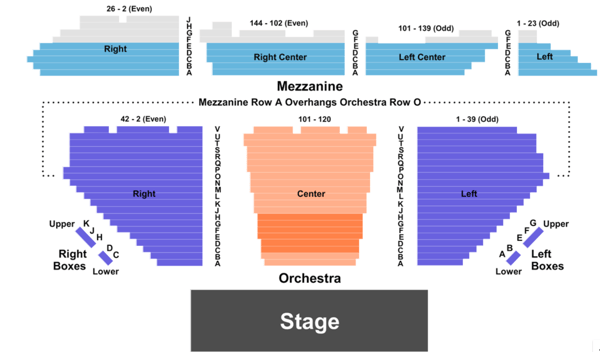 As an example, face value for Orchestra Far Side Rows A-N, Side Rows O-S is $139, but seats in those rows are trending at $126 on the secondary market. In terms of last-minute seats, prices on the primary market look to be the better deal. For Wednesday's (May 8) matinee, with seats in Center Orchestra, Row D have a face value of $159 while similar tickets are available on the secondary market, but with a price of more than $600.
The above two comparisons show it is wise to shop around, and that patrons should check for the best deals before jumping into a purchase.
Alex Timber directs the stage show, and Australian musical comedian Eddie Perfect wrote the music and lyrics. Development of the show began in 2016. The original film was directed by Tim Burton.
Alex Brightman, who was nominated for a Tony Award in 2016 for originating the role of Dewey Finn in "School of Rock," is the male lead, and plays alongside Sophia Anne Caruso. Finn was nominated for a Tony for his "Beetlejuice" performance, as well. Overall, the show has been nominated for eight Tony Awards, including Best New Musical and Best Original Score Written for Theater. The Tony Awards will be announced on June 6.
Reviewers loved the show, with the New York Times saying, "The dead lead lives of noisy desperation in 'Beetlejuice,' the absolutely exhausting new musical … This frantic adaptation of Tim Burton's much-loved 1988 film is sure to dishearten those who like to think of the afterlife as one unending, undisturbed sleep."
The newspaper went on to call it "a jaw-dropping fun house."
Variety's Frank Rizzo referred to the show as "screamingly good fun," and wrote that some "retooling" between the Washington and New York runs "gives the latest film-to-musical adaptation fresh snap, surprises, and (gasp!) even heart."