Where to Find West Side Story Tickets
The latest version of this classic Broadway production opens at The Broadway Theater on February, 6, 2020. Previews began on December 10, 2019. Primary market tickets are available via Telecharge, and range in price from $39-$229.
On the secondary market, there are a handful of dates where the cheapest seat is under $100, and the two cheapest dates are December 21, 2019 and February 7, 2020, which both have get-in prices of $49. Depending on the date, the cheapest seat could be as high as $650 (New Year's Eve).
TicketIQ offers a Low Price Guarantee on all sold out West Side Story tickets and all sold out Broadway shows, which means if you find a secondary market ticket for less on a site like StubHub or Vivid Seats, we'll give you 200% of the difference in ticket credit. TicketIQ customers can save an average of 15-20% compared to StubHub or Vivid Seats.
West Side Story is an iconic Broadway musical with music by Leonard Bernstein and lyrics by Stephen Sondheim. It was inspired by Shakespeare's Romeo & Juliet.
Schedule & Run Dates
Tickets for West Side Story are on sale through September 6, 2020. The show plays between five and six days a week, and once West Side Story makes its official opening, the theater is dark on Mondays and some Thursdays. In general, West Side Story show times are at 8 p.m. Tuesdays, Wednesdays, Fridays and Saturdays, 7 p.m. Thursdays, 2 p.m. Wednesdays and Saturdays and 3 p.m. on Sundays.
Show Details & Reviews
Inspired by Shakespeare's Romeo & Juliet, West Side Story is a modern take on a classic, set on the Upper West Side of New York in the mid-1950s. The director is Belgian Ivo van Hove.
Though reviews of the current show aren't yet available, a November Vogue story shares director Ivo van Hove's vision that includes cutting key numbers "Somewhere" and "I Feel Pretty." The show will also run straight through with no intermission, and employ a new video technique.
"Though van Hove is known for gleefully dismantling conventional notions of familiar works, he has a deep reverence for West Side Story and its creators, and he's aware that audiences will come with built-in expectations. "The biggest challenge," he says, "will be to seduce them to follow our way of telling this story." To that end, he's employing a device that will be familiar to fans of his work, notably last season's stage adaptation of Network: video (courtesy of Luke Halls, projected onto Jan Versweyveld's sets), which will be used to bring action from the streets, as well as the wider world, into the theater," Vogue's Adam Green wrote.
Broadway Theatre Seating Chart + Details
The Broadway Theatre is located at 1681 Broadway in New York City. It seats 1,761 patrons in the Orchestra and Mezzanine sections. The theater is one of only five that front Broadway and it opened as a film house in 1924. Now part of the Schubert Organization's group of theaters, it was designed by Eugene DeRosa in the Italian Renaissance style. The façade was resurfaced in polished granite in 1991.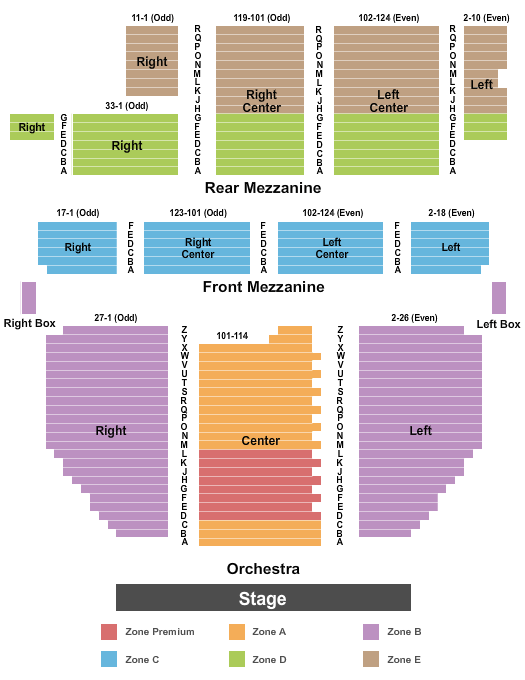 Wheelchair/Accessible Options
The Broadway Theatre is not completely wheelchair accessible, though all of the Orchestra has no stairs. All wheelchair seating is in the Orchestra. There are two flights of stairs between the Orchestra and Mezzanine, and there are steps between each Mezzanine-level row. Handrails are available in most areas. There are no elevators or escalators.
Wheelchair and companion seats are located in the Orchestra section in Row F, Seats 18 and 12-16; Row Q, Seats 27, 21-25, 28, 22-26, 101, and 102-104; Row S, Seats 113, 110-112, 27, 21-25, 28 and 22-26.
Aisle seats with folding armrests and companion seats are located in the Orchestra in Row I, Seats 24 and 22; Row J, Seats 23, 21, 24, and 22; Row L, Seats 27, 25, 28, and 26; and Row P, Seats 114, 113, 28 and 26.
Standing Room Option
There is not currently a standing-room only option at The Broadway Theatre.
Other Venue and Show Details
West Side Story has a 1-hour, 45-minute run time with no intermission. There is no late seating. West Side Story is recommended for ages 12 and up, and children under the age of four are not permitted in the theater.
The theater has a payphone in the lobby. A wheelchair accessible rest room and water fountains are also located in the lobby.
The Broadway Theater provides infrared listening devices for every performance and four weeks after opening night, hand-held audio description and hand-held captioning devices will be available. Patrons can also download audio descriptions or captioning on mobile devices.
Rush & Lottery Options
The box office is open from 10 a.m.-8 p.m. Monday-Saturday, and from noon-6 p.m. on Sunday, or until curtain. As the show is still in previews, there are no rush or lottery options currently available.
Discounted Tickets
TKTS
For theatergoers with flexibility, TKTS Discount Booths are a great way to see theater in New York City at affordable prices. Known for their iconic booth located around Manhattan, they offer discounts of 20% to 50% off face value tickets, and have limited availability of unsold tickets for purchase on the day of the event. TKTS Discount Booths in New York City, including the flagship location in the heart of Times Square, with booths at South Street Seaport and Lincoln Center. One extra benefit to using TKTS is that your ticket purchase does toward supporting the Theatre Development organization, which is dedicated to sustaining and sharing the arts and building audiences of the future.