How Much Are Louis CK Tickets at The Met In Philadelphia
A limited amount of primary market tickets remain available via Livenation for the 10:30 show while tickets for the 7:30 show are completely sold out. Face value prices start at $53 for both night and the cheapest ticket on the secondary market are close to double that.
On the secondary market TicketIQ offers a Low Price Guarantee on all Louis CK Tickets in addition to Low Price Guarantees on all Comedy Tickets. That means that if you find a secondary market ticket for less on a site like StubHub or Vivid Seats, we'll give you 200% of the difference in ticket credit. In our efforts to continue to provide our customers with the best deals, we've removed all fees.TicketIQ now shows you the full ticket price from the start of your search. TicketIQ customers save an average of 5%-20% compared to StubHub and Vivid Seats.
On TicketIQ the cheapest tickets for the 7:30pm show start at $109, while the 10:30pm tickets start at $126. Orchestra Seats start at $138 for the 7:30 show and $118 for the 10:30pm show. There are very few Grand Salle Box seats available each night with tickets starting around $200 for both shows.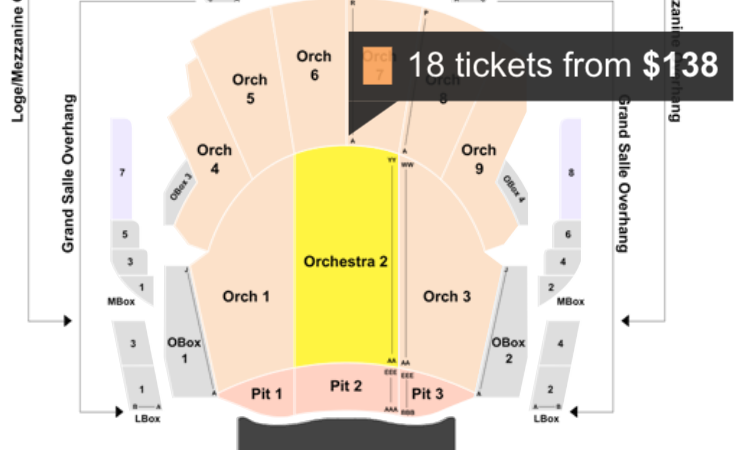 ---
TicketIQ is committed to Transparent Ticketing and offers Low Price Guarantees on sold out tickets + unsold face value ticket through Ticketmaster, Eventbrite and other partners.