How Much Are Florida vs. LSU basketball tickets on 2/26/20
Primary market tickets to the Wednesday, February 26 Louisiana State at Florida men's basketball game are available on the primary market starting at $15 via the team website and Ticketmaster. The teams enter the game with LSU sitting in third place in the SEC and Florida sitting fourth.
For $15, fans can get seats at the Stephen C. O'Connell Center in Gainesville, Florida on the 200 level on the corner or along the sidelines. The priciest tickets are $30 for seats on the 100 Level along the sidelines.
On the secondary market TicketIQ will offer fans a Low Price Guarantee on all Florida men's basketball tickets in addition to Low Price Guarantees on all college basketball tickets. That means that if you find a secondary market ticket for less on a site like StubHub or Vivid Seats, we'll give you 200% of the difference in ticket credit. In our efforts to continue to provide our customers with the best deals, we've removed all fees.TicketIQ now shows you the full ticket price from the start of your search. TicketIQ customers save an average of 5%-20% compared to StubHub and Vivid Seats.
Secondary market tickets start at just $4 for tickets in the 200's level in the corner. 200 level sideline seats start at just $6. For fans looking for 100 level seats, those prices start at $8 behind the basket, $11 in the corners, and $31 on the sidelines. Below is a screenshot showing secondary market availability for the game: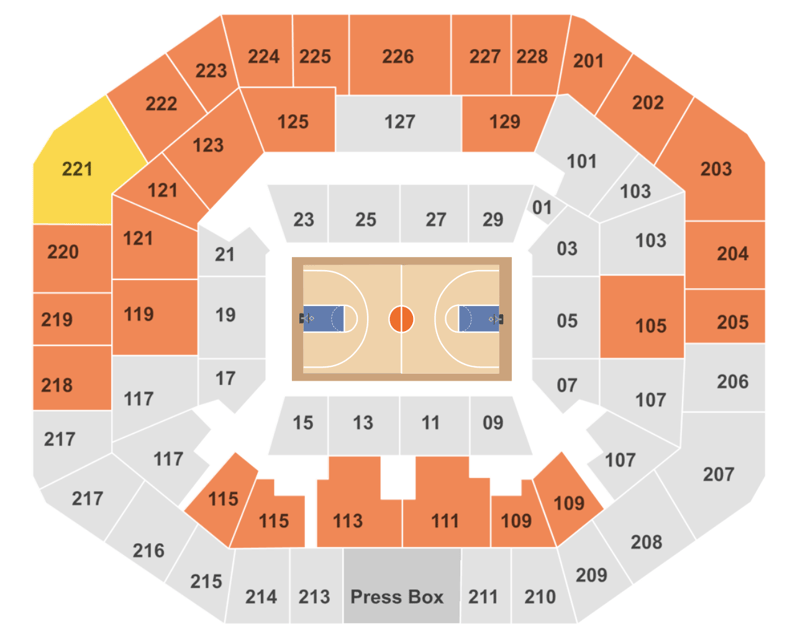 ---
TicketIQ is committed to Transparent Ticketing and offers Low Price Guarantees on sold out tickets + unsold face value ticket through Ticketmaster, Eventbrite and other partners.