Yankee Stadium Seating Charts + Info On Rows, Sections and Club Seats
Via Wikipedia 'Yankee Stadium is a baseball park located in Concourse, Bronx, New York City. It is the home field for the New York Yankees of Major League Baseball (MLB), and New York City FC of Major League Soccer (MLS). The $2.3 billion stadium, built with $1.2 billion in public subsidies, replaced the original Yankee Stadium in 2009. It is located one block north of the original, on the 24-acre former site of Macombs Dam Park; the 8-acre site of the original stadium is now a public park called Heritage Field. The Stadium holds 47,309 fans are Yankees games and had all-time high attendance for baseball at 50,960, Soccer at 49, 635 and Football 54,251 for football.
The majority of Yankees games have tickets available directly from Ticketmaster as well on the secondary ticket market. Depending in the location and game, most sections, other than upper 400-level, are sold out for the best tickets in those sections, which means it's important to check both TicketIQ and Ticketmaster.
Yankee Stadium Yankees Seating Chart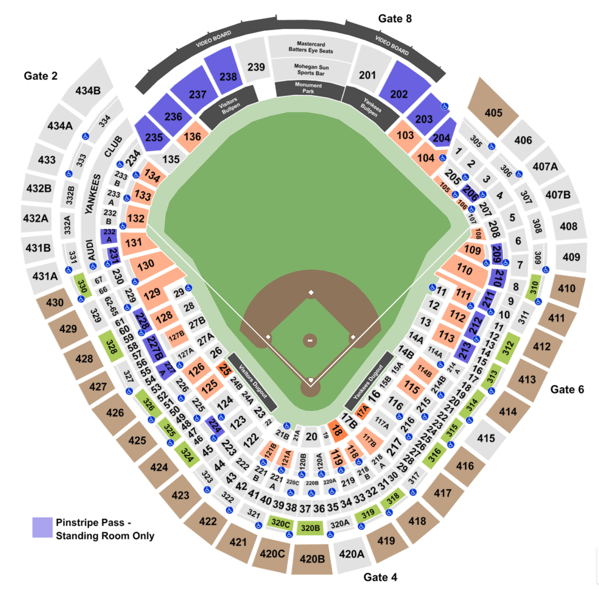 Traveling To Yankee Stadium?
Yankee Stadium NYCFC Seating Chart
For NYCFC games at Yankees Stadium, the goals are in left field and on the 1st-based line in front of the Yankee. The best value for an NYC FC game at Yankee Stadium are likely section 103 and 104 for fans looking to be at mid-field. If price is no object, the Legends seats behind the goal are a great spot to take in a game, as long as you're willing to help retrieving missed shots.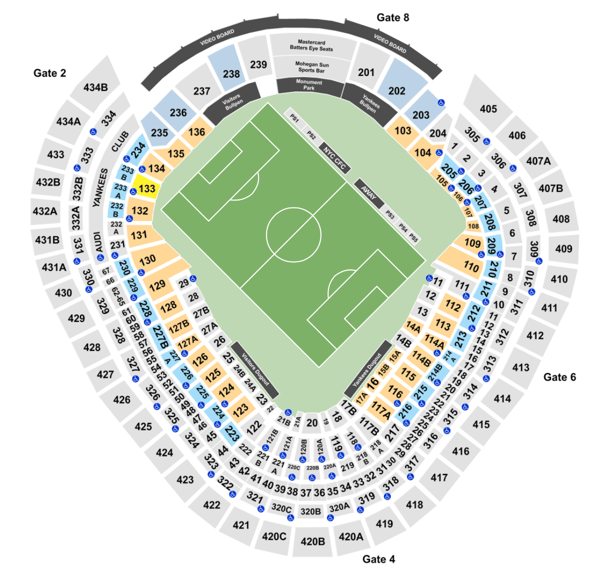 Yankee Stadium Football Seating Chart
Yankee Stadium hosts the Pinstripe Bowl annually and also hosts occasional early-season or in-season football games, tthe majority of which are between college teams. Since its inaugural game in 2010, the bowl has been sponsored by New Era Cap Company and officially known as the New Era Pinstripe Bowl and traditionally takes place between teams from the ACC and Big10.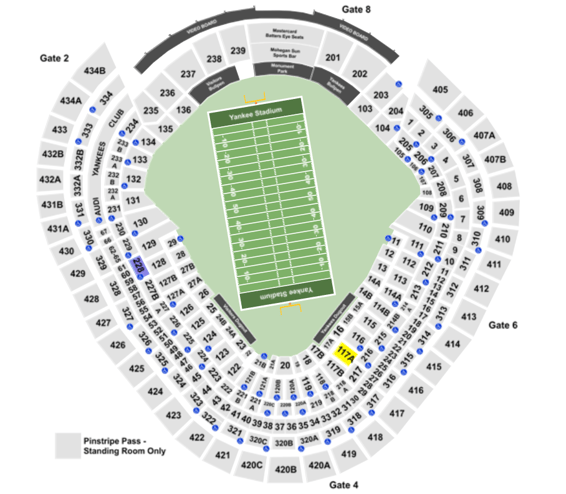 Yankee Stadium Concert Seating Chart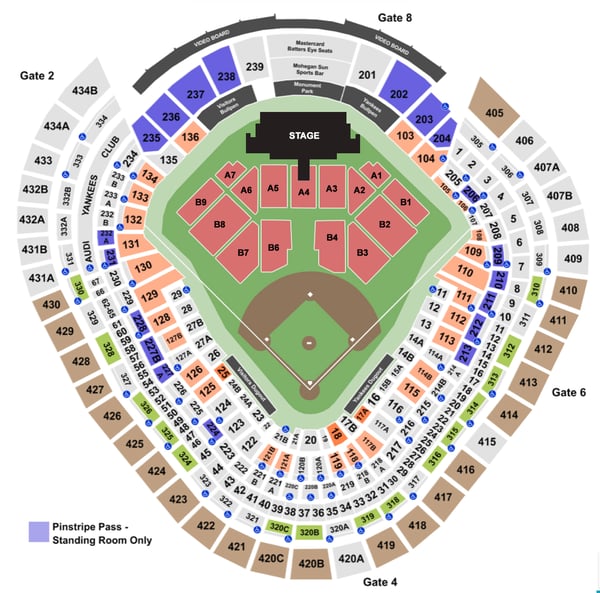 100 Level Sections, Season and Rows
100-level at Yankees stadium is right on the field for all sections beyond the Legends seating, which ends at section 29 and 11, on either side of the field. 100-level seats like 130, 131, 132, 134, 135 as well 110 to 103 are likely the best value on the secondary market, with tickets available under $100 for seats 5-6 rows off of the field. For Aaron Judge fans, right field sections 106, 105 and 104 are probably the best options for seeing the 6 foot-7 inches Judge up-close. He's also notoriously generous in interacting with fans and giving away baseballs between innings....so consider a sign asking for one if you're in those sections.
Behind home plate, rows range from row 1 to as high as row 17S, which is a standing tickets. 16W is the wheelchair accessible row behind home plate. 126 on the third-base bag has rows from 1 to 22.
One of the best values is section 103, which is right next to the Yankees bullpen, and a great way to get within a few feet of 100-MPH fastballs before they hit the field. It's also a great place to work on the bullpen catcher for a ball, especially for dad's with kids under 10 years old.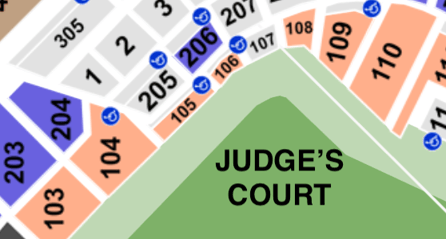 200 Level Section

, Seats And Rows
Rows Range from row 1 to as high as row 41 in section 234. Smaller section go into the low 20s of row depth. The lowest number of rows is behind home plate, where there are only 7 rows, along with an 8WC row for wheelchair accessibility. The 3rd base bag is on section 126 while the first-base bag is on section 216. Sections 205, 206, 233, & 234 can have obstructed sight lines so be careful
300 Level Section

, Seats and Rows
300-Level at Yankee Stadium may be amongst the most diverse with lots of club and affordably-priced club options, including all of the below.
Delta Sky360 Suites
Combines private seating area with benefits offered by an indoor, full-service bar and upscale dining options. Located behind home plate and on the 200 level of the stadium
Behind Home plate, the Terrace Level seats are called
Jim Beam Premium Seats
Located in sections 317 – 323, these seats offer an alternate entrance, exclusive food and restrooms, padded seats, and a great birds eye view of the stadium. Unless you are opting for a cheaper, lower seat, the Jim Beam Suite Seats are definitely one of your best bets.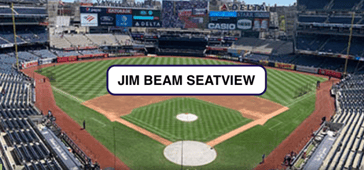 400 Level Sections, Seats And Rows At Yankee Stadium
400-Level has the most unsold tickets available at face price from the Yankees via Ticketmaster. As the below shows, for most game, tickets start around $30, with tickets near the front of the section sold out.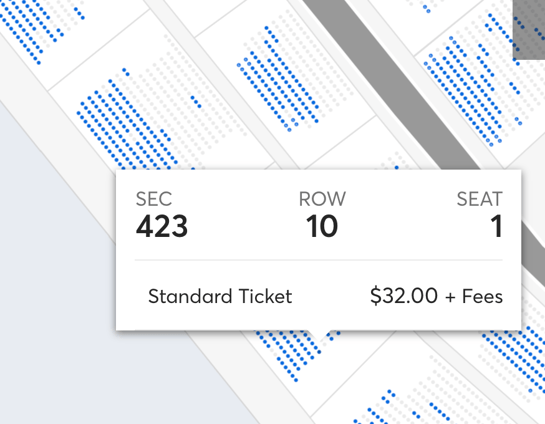 Bleacher Level

Sections, Seats And Rows
Seats in the bleachers are the most economic way to see the Yankees, and to soak up as much atmosphere as possible at the New Yankee Stadium. The "Bleacher Creatures" occupy section 203, and are the most passionate, led by long-time TicketIQ partner, Bald Vinny.
Bleacher rows run from 1 to 23 in right field and 1-24 in left field. Seats in section 238 can be partially obstructed, which means it's usually the cheapest section in the stadium. Row 21W runs across the back of the bleacher sections, and are wheelchair accessible. Seat number run from 1 to 21, but sometime flexibility os required, as once you get out there all seats are on metal benches.
The away bullpen is located just below sections 237 & 238 as well as part of the Frank's Red Hot Terrace – perfect for hecklers or opposing team fans. The Yankees Bullpen is located just below section 202 and part of the Toyota Terrace.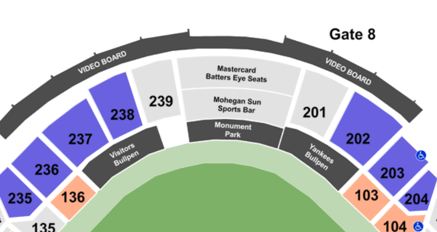 Here's a vintage roll call that gives you a flavor for how that works, and it's similar to this every night, with the exception that Derek Jeter and A-Rod are no longer there.
Legend Seats Level
Legends seats at Yankees Stadium are behind the Yankees and visitor dugout. Legends section run from 11 on the first-base side of the field to 29 on the 3rd base side of the field. Both sections 11,12 13, 28 and 29 are all Championship Suites. Legends section 19, 20 and 21a are directly behind home plate. Sections 15A, 15B, 16 and 17A are directly behind the Yankees dugout, while 23, 24a, 24b and 25 are directly behind the visitors dugout.