How To Find Cheap Shania Twain Las Vegas Residency Tickets
Shania Twain, who is set to begin an additional leg to her 2023 tour, has announced dates for a Las Vegas residency in 2024. The shows are set to run between May 10th and December 14th, and will take place at the Bakkt Theater at Planet Hollywood Resort & Casino. You can check out the entire list of dates at the bottom of this post.
Where To Buy Shania Twain Las Vegas Residency Tickets
Primary market face-value tickets go on sale via Ticketmaster on Monday, August 21st, at 10:00 a.m. PT.
On the secondary market, TicketIQ has Fee-Free Shania Twain tickets which also include a Refund Guarantee. Our Refund Guarantee states that if an event is canceled or deemed unfit for fans to attend, TicketIQ will refund ticket buyers in as soon as 15 days. That means that you can buy from TicketIQ worry-free. Customers on TicketIQ save between 15%-25% compared to other secondary market ticketing sites.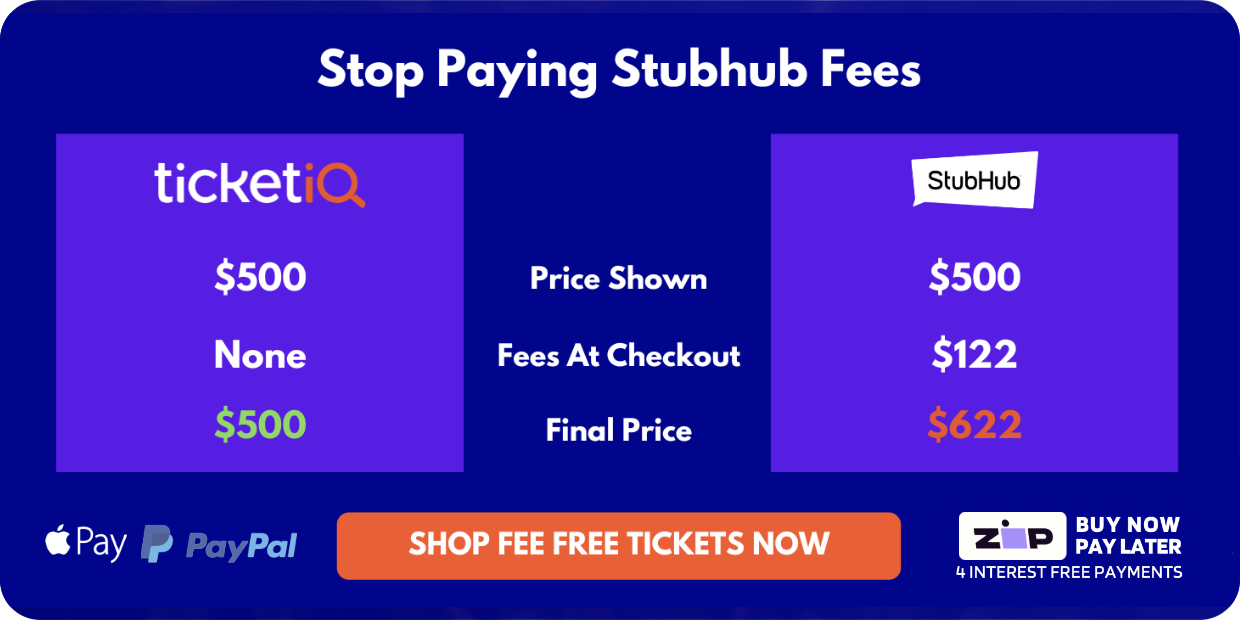 How Much Do Shania Twain Las Vegas Residency Tickets Cost?
Tickets are now available for all Las Vegas Residency dates on TicketIQ, with prices starting right around $225 per seat for 300-level tickets. 300-level ticket prices go as high as $400+. 200-level tickets also start right around $225, and go as high as $450+.
Expect prices to drop following the public on sale when more inventory hits the secondary market.
Shania Twain Las Vegas Residency Dates
05/10 – Las Vegas, NV @ Bakkt Theater at Planet Hollywood Resort & Casino
05/11 – Las Vegas, NV @ Bakkt Theater at Planet Hollywood Resort & Casino
05/15 – Las Vegas, NV @ Bakkt Theater at Planet Hollywood Resort & Casino
05/17 – Las Vegas, NV @ Bakkt Theater at Planet Hollywood Resort & Casino
05/18 – Las Vegas, NV @ Bakkt Theater at Planet Hollywood Resort & Casino
05/23 – Las Vegas, NV @ Bakkt Theater at Planet Hollywood Resort & Casino
05/25 – Las Vegas, NV @ Bakkt Theater at Planet Hollywood Resort & Casino
05/26 – Las Vegas, NV @ Bakkt Theater at Planet Hollywood Resort & Casino
08/23 – Las Vegas, NV @ Bakkt Theater at Planet Hollywood Resort & Casino
08/24 – Las Vegas, NV @ Bakkt Theater at Planet Hollywood Resort & Casino
08/29 – Las Vegas, NV @ Bakkt Theater at Planet Hollywood Resort & Casino
08/31 – Las Vegas, NV @ Bakkt Theater at Planet Hollywood Resort & Casino
09/01 – Las Vegas, NV @ Bakkt Theater at Planet Hollywood Resort & Casino
09/04 – Las Vegas, NV @ Bakkt Theater at Planet Hollywood Resort & Casino
09/06 – Las Vegas, NV @ Bakkt Theater at Planet Hollywood Resort & Casino
09/07 – Las Vegas, NV @ Bakkt Theater at Planet Hollywood Resort & Casino
11/29 – Las Vegas, NV @ Bakkt Theater at Planet Hollywood Resort & Casino
11/30 – Las Vegas, NV @ Bakkt Theater at Planet Hollywood Resort & Casino
12/04 – Las Vegas, NV @ Bakkt Theater at Planet Hollywood Resort & Casino
12/06 – Las Vegas, NV @ Bakkt Theater at Planet Hollywood Resort & Casino
12/07 – Las Vegas, NV @ Bakkt Theater at Planet Hollywood Resort & Casino
12/11 – Las Vegas, NV @ Bakkt Theater at Planet Hollywood Resort & Casino
12/13 – Las Vegas, NV @ Bakkt Theater at Planet Hollywood Resort & Casino
12/14 – Las Vegas, NV @ Bakkt Theater at Planet Hollywood Resort & Casino