With the best record in the Eastern Conference, NYCFC gets home field advantage for the first round of the playoffs....with a catch. Because of the possibility that the Yankees could still be playing at Yankee Stadium, NYCFC is moving from the Bronx to Queens for their first playoff game in 2019. As the below screen shot shows, tickets are available on both side sides of the field with ticket about 30% more expensive for seats behind the NYCFC bench. If they're able to advance to the conference finals, that game would shift back to Yankee Stadium.
🎟️Visit Ticketmaster for Unsold Face Value NYCFC Playoff Tickets
🎟️Visit TicketIQ For Sold Out NYCFC Playoff Tickets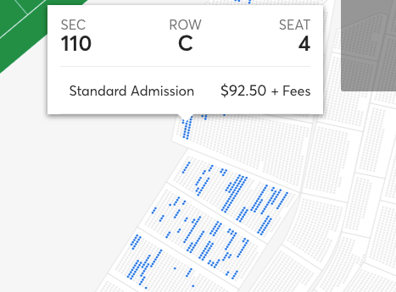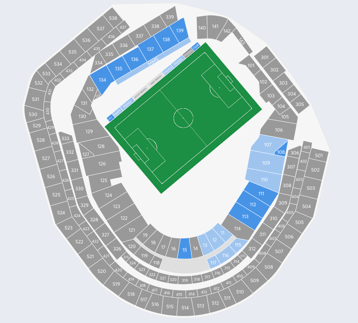 How Much Are NYCFC MLS Playoff Tickets
The cheapest unsold face value tickets start at $93, for the tickets shown above in section 107-113 and 134 to 139, all of which is on the sideline. On the secondary ticket market, the cheapest ticket is going $49 for tickets in section 121-130 and 101-104 and 140-143, all of which are behind the goal, as shown below.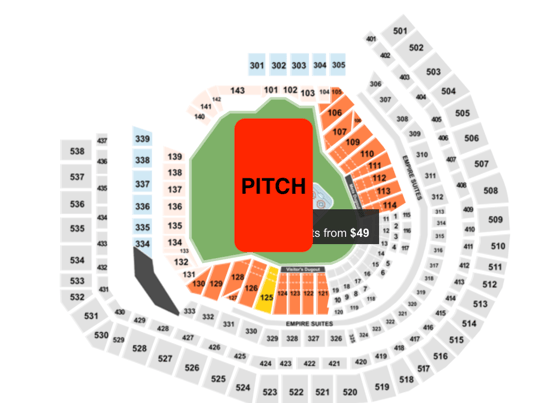 The MLS playoffs start on October 6th has a new format for 2019 that consists of a fixed-bracket, single-elimination format with the higher seed hosting every match. Additionally, 14 teams will qualify up from 12 last season. The MLS Cup takes place on November 10th. For a breakdown of every MLS playoff game, visit our 2019 MLS Playoff Buying guide, with prices and buying options for every team in the playoffs.
📓Visit TicketIQ Blog 2019 MLS Playoff Buying Guide
TicketIQ is committed to the cheapest tickets possible, and we make much less on sold out tickets compared to other major marketplaces like StubHub and Vivid. That means ticket buyers save from up to 25% on TicketIQ on sports, music and theater. We're able to do this because we also work with teams, venues, and other ticket owners, to help them sell face value tickets, directly to consumers like you, through Ticketmaster, Seatgeek and other primary ticketing platforms.